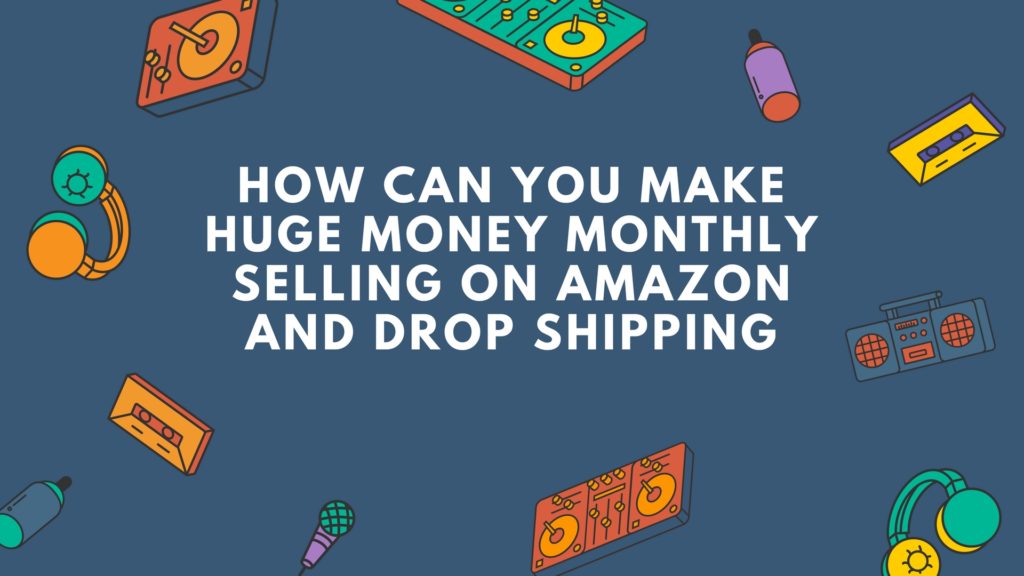 Everyone dreams of becoming rich, but only a few succeed. Have you ever thought about drop shipping via Amazon, but the secrets to getting there are vague? In this article, we will tell you how to earn a big chunk of money by using Amazon drop shipping and leverage its power. Believe it or not, you can earn up to $15,000 in six to twelve months. We have prepared for you a simple four-step guide, but it needs patience and work. Remember, you can't be a millionaire overnight and only practice makes a man perfect. It may seem a tedious process, but month after month, you will be leveraged.
Create Your Account
The first step is to make an account on Amazon. Since you are here to sell, make a seller account which is further divided into the individual and professional account types. For the new sellers, things get twice easier with an individual account. First, because it's free, and second, it only asks to pay for the items you will sell. So, what's the difference between the two? Well, the professional account is like a premium account for which you have to pay $40/month to enjoy the additional features. However, a common aspect is that a list of unlimited products can be posted through both the accounts.
Search for Low-Cost Drop shippers
Now, here comes the secret we were talking about. The successful Amazon sellers look for cheap drop shipping suppliers to reduce their delivery cost. There are multiple suppliers available, but the best ones are hard to find. Have a look at the possible options.
• worldwidebrands.com
• doba.com
• salehoo.com
• inventorysource.com
• wholesalecentral.com
All of these are cheap sources, but we suggest you go for Salehoo. It is the most reliable and trusted source, and the most successful sellers on Amazon use it. The reviews of existing sellers enhance one's trust in their service. Unlike Salehoo, most of the cheap suppliers have limited marketing budgets, so they reduce the cost of their items to balance their sales. So, subscribe to Salehoo today and boost your business.
Research Supplier Catalog
Once you have found a cheap supplier, you have got to look into the supplier catalog for low-cost and high-selling items that can be shipped. What earns you a handsome amount of profit is the difference between the supplier and Amazon cost. Look into the prices of the items the Salehoo suppliers are offering and the cost of the same product on Amazon. You will find a huge difference. The Amazon price is usually twice that of Salehoo. This is how Amazon drop shipping increases your bank balance.
Prepare the In-Dept Description for Amazon Posting
The last step tests your marketing skills. After finding the product to drop ship, you have to write an SEO-optimized title and in-depth description that could rank high on Amazon posting. Keep in mind that you clearly describe your policies and details of the products. As a beginner, asking your friends and acquaintances to buy from you and review lately, can serve as an icing on the cake.