In this era in which smartphones are flooding the market each month and announcements like "the next big thing", seems to be coming every day. Attracted by remarkable features, innovative designs and so many specifications, consumers have a lot to choose from, too much to choose from, in fact.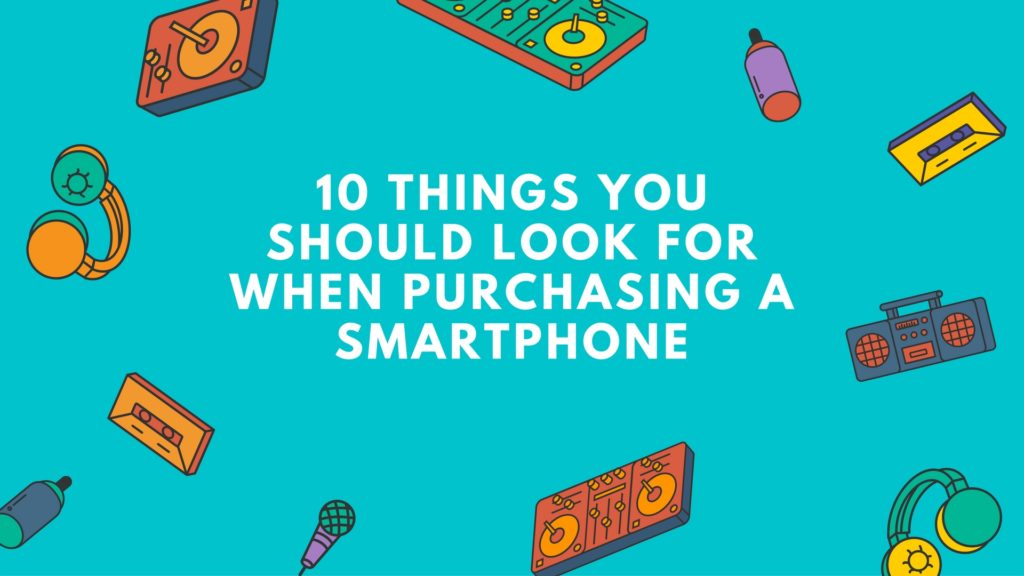 Buying a new smartphone is a big purchase decision. Your smartphone is your constant companion and your instant connection to the world. No matter what kind of a user you are, having web browser, instant messaging and dozens of applications at your fingertips is a must in the modern day life. Because your smartphone plays an important role in your everyday routine, choosing a new device isn't a decision you should take lightly.
1. Choose an operating system
For most people, the deciding factor will be personal preference. Those looking for a simple interface and a security system will most likely go towards iOS phones, while those looking for more custom options and a lower cost prefer Android or Windows phones.
2. Determine your price range
The second though most important step is to determine your price range. iOS phones are typically more expensive than Android smartphones. Among the smartphone manufacturer companies, Apple and Samsung are typically among the most expensive, while HTC, LG and Motorola tend to produce cheaper smartphones.
3. Pick a screen size
What should be the right size? The ideal screen size ranges from 4.0 to 5.0 inches, because handsets in this range are easy to hold and maximizes functionality. One more reason of this range being ideal is because in this range handsets are neither too big nor too small.
Users who are mostly reading e-books, surfing on internet and watching movies are likely to prefer bigger screen sizes.
4. Pick a screen resolution and quality
The display is the first thing you see when you turn on the screen. As a result, manufacturers are not only concerned with the size of the screen, but with the quality of it as well.
Apart from considering the screen size, pay close attention to a smartphone's resolution, brightness and viewing angles. Make sure that the smartphone you are purchasing has a panel that is bright enough for you to be able to read it outdoors in direct sunlight.
Having wide viewing angles are important too, because you will want to be able to share your screen with others and play games on it.
5. Choose between virtual or physical keyboard
It is important that you determine what kind of usage you will be doing on your smartphone. If you are a user that has to write intense emails and quick messages, then you should likely go towards a physical keyboard. If not, choose a virtual keyboard.
6. Consider Phone's Battery life
You can have the fastest automobile in this world, but if it is out of gas, it's not going anywhere. Likewise, poor battery entirely destroys the purpose of having a smartphone.
When buying a smartphone, make sure it has at least 3000 mAh battery and 15-18 hours of talk time. Smartphones with such specifications should last for a full day of use or close to it.
7. Consider the Camera Quality
Nowadays people are choosing smart phone cameras over digital cameras, and that is the reason why manufacturers are working so much on the camera.
You cannot determine the quality of a smartphone's camera by just looking at its specifications. An effective way to find out the quality of a phone's camera is by looking at test photos and videos.
8. Choose RAM and processing power
Each year, manufacturers add more and more processing cores into their phones. The more the processing power of a smartphone, the faster it will be. When purchasing a smartphone, try to go for the one having at least 2GB RAM and a high processing power.
9. Check the storage space
Pricing changes significantly between storage variants of some phones. However, this usually occurs with the devices that do not support external storage. Therefore, buying a phone with expandable storage is the best choice. Buying additional storage is relatively cheap.
Many phones offer 32 GB or more expandable storage.
10. Pick a carrier
Considering the right carrier is always very important. One preferred way to check which carrier is best in your area is by reading reviews of people or asking them personally.
Different carriers offer different payment plans and contract combinations to reduce the up-front cost of smartphones, go for the one you think will work best for you.
CAN YOU TRULY HAVE THE PERFECT SMARTPHONE?
With so many features to look for, almost any phone out there will fall short in at least one of them. The key is to choose a phone that has most features that you are interested in.