Are you a Facebook marketer who wants to learn the ways of increasing the conversions, ROI with dirt cheap CPC of your ads? It's all the game of ad strategies that I am going to tell you in this article. The Facebook ad strategies are all about knowing your audience and then attracting them towards your business. Having a sound Facebook ads strategy will take you to the right and motivated audience for your business.
The world of Facebook is wider than just posting, commenting, and tagging. Since the entire world has been combined on a single platform, it's easier to connect them all from a marketing standpoint. Scroll down to learn about some of the best tools you can use to master your skills as a Facebook ad strategist.
1. Adsviser 2.0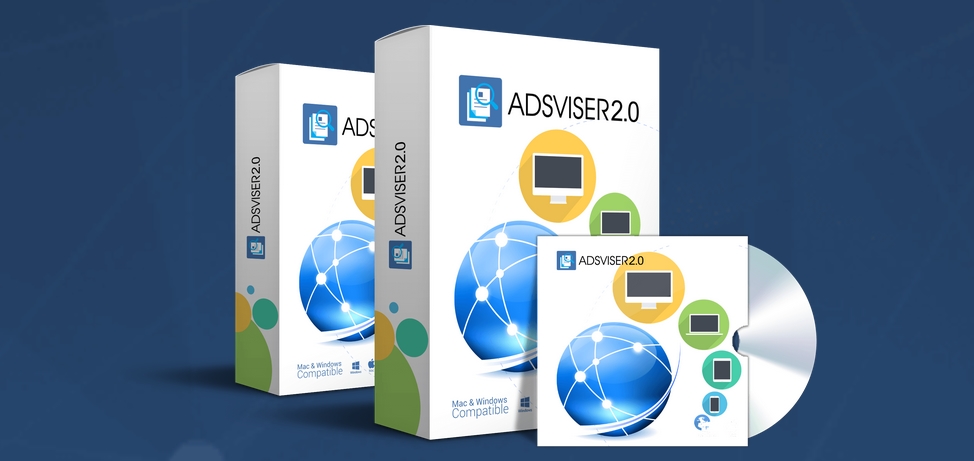 In order to attract your audience, you must throw an appealing ad for them, but for that, you have to know about the ongoing ad campaigns. Isn't it tedious for you to search for a specific campaign among a hundred others? Adviser 2.0 skims down these options for you and enables you to track the most successful and latest ones. As a result of this, you get to see what's so appealing about these campaigns and why people are allured by them. By doing so, you can copy those ideas to your own campaign in the hope of gaining profit by increasing your customers.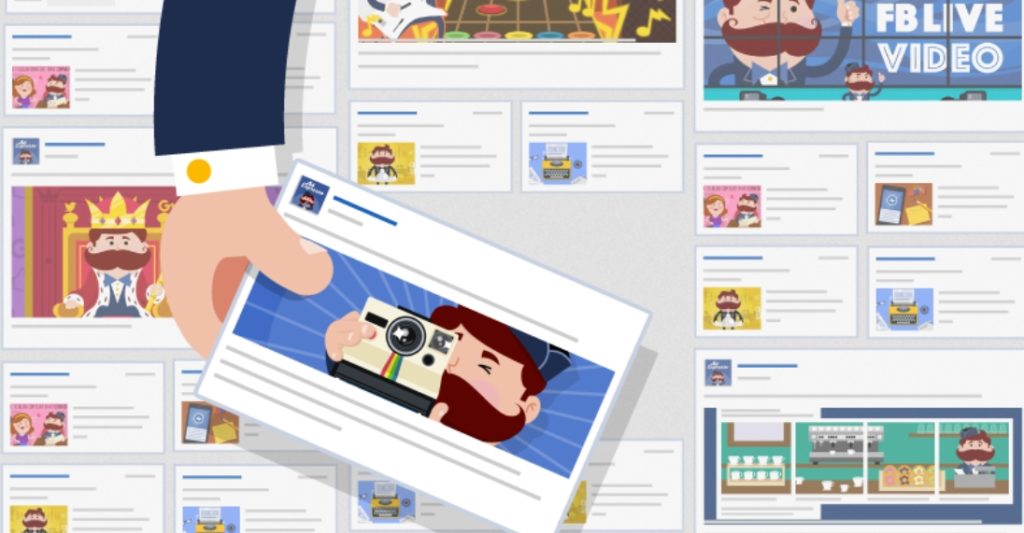 Facebook ad strategies were never as easy as they are now, and a huge credit goes to adespresso. One of the toughest parts of Facebook ad marketing was A/B testing that adespresso has simplified up to a great extent for you. Creating multiple variants of your ad was such a distressing process, but not anymore. Within just three clicks, you can now make not hundreds, but thousands of variants of your very own ad. Your preferences will be saved by default and all of your media will be stored, so you don't have to worry about uploading the same picture all over again.
You are also able to conduct a powerful and error-free analytics and optimize the results of your campaign through adespresso without having several clustered databases.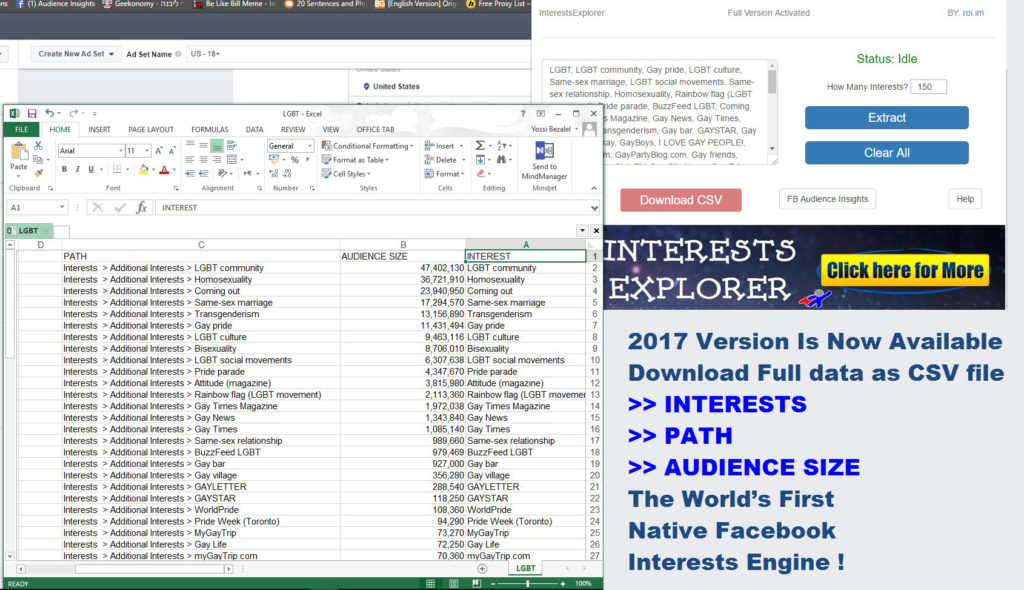 Do you want to take your business to its zenith through Facebook? If yes, then interest explorer is worth trying as it is the world's first interest cloud engine of Facebook. It took ten long years for the software professionals to design this program to ensure zero chances of inaccuracy and inefficiency. It is the fastest search engine in the market that finds out the most lucrative interests on Facebook in no time. What makes it even more interesting is that it allows its users to have multi licenses and install it on three systems at a time. So, don't waste your time and nerves and use interest explorer for the most profitable interests and to target your campaigns accurately.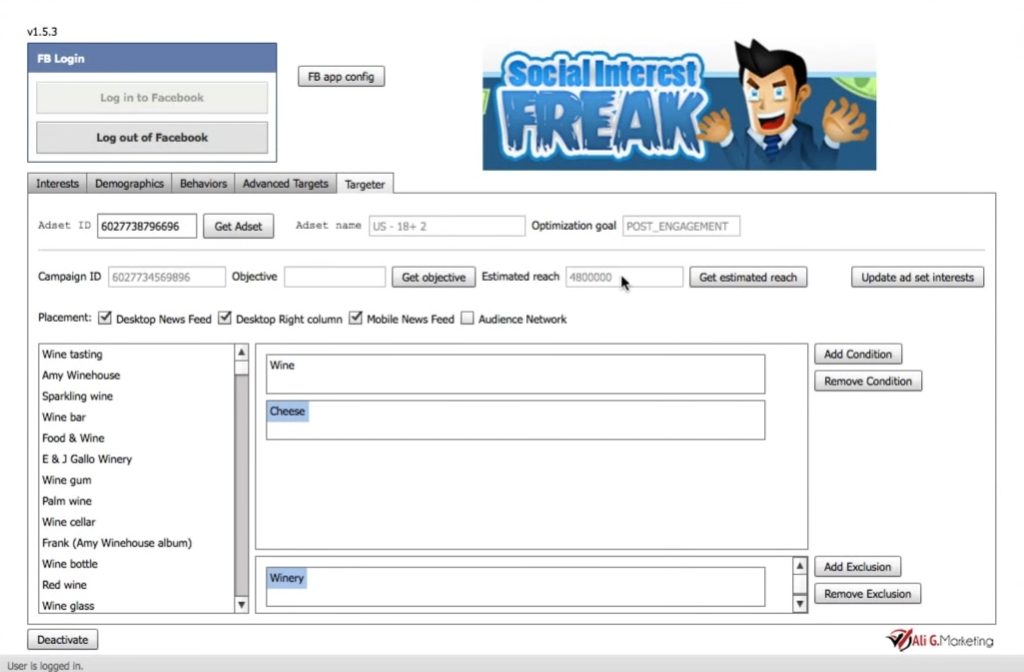 Do you know how to "laser target" the audience you need? To tell you the truth, I didn't know either before knowing about social interest freak. Facebook marketing get ultra advanced when it came to the market. It specifies your audience for you by unveiling to you their behaviors, interest, demographics, and other personal traits. Once you identify these characters, it's a piece of cake for you to focus on the audience you need. That's how it "laser targets" the audience for you! When it was released, only the Facebook managed clients had an access to it, but now, it is easily reachable to everyone. Isn't it interesting to know about the education, job titles, location, etc. of the Facebook users and skimming down the ones you need out of them.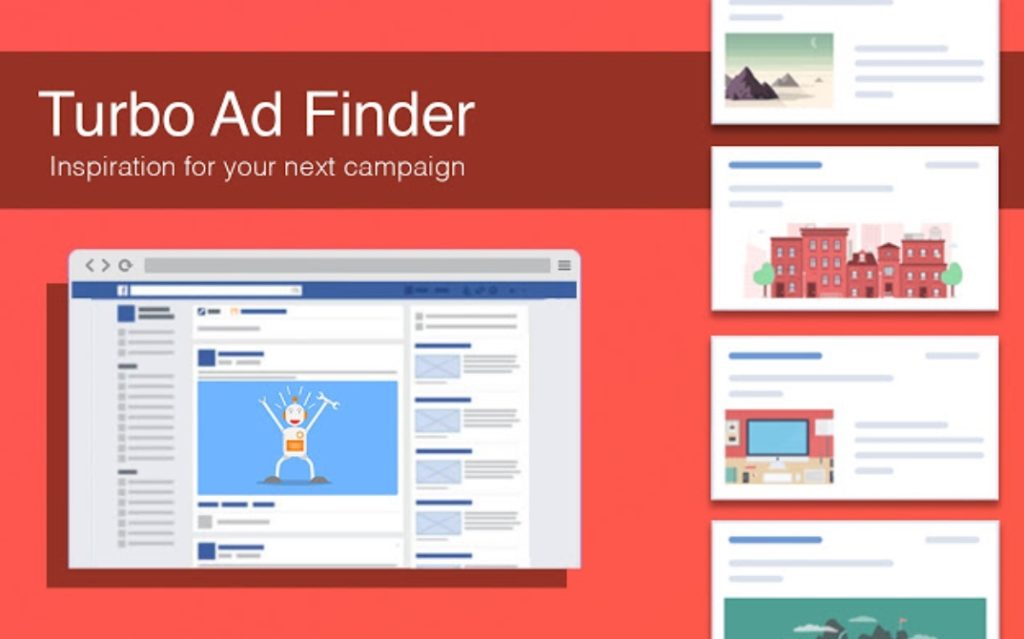 Before moving forward, I would like to drop a piece of advice here. If you are a permanent Facebook marketer, keep Google Chrome installed in it even if you don't use it. Now, why am I saying this? You must be wondering! There are some amazing Google Chrome extensions for Facebook marketing and the Turbo ad finder is one of those.
It acts like your marketing researcher by eliminating all the unwanted posts from your newsfeed and bringing up just the ads; thereby allowing you to have an insight on competition level you have to meet and exceed with your competitors. Observe and notice the top visited ads and see what more you can do with yours to have more customers.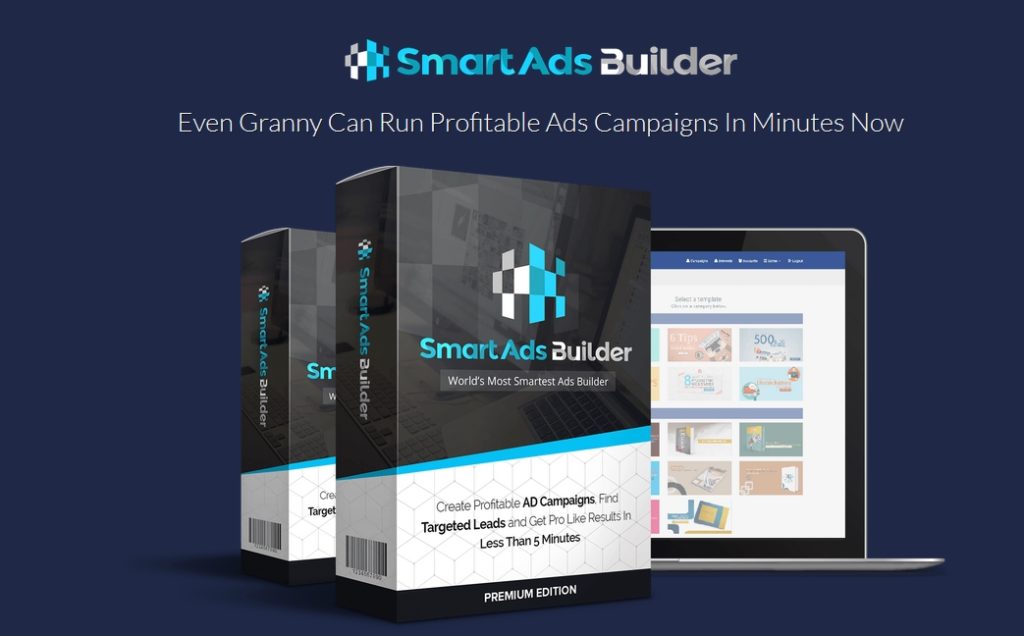 Creating a high converting ad is a helluva lot more difficult than it sounds, especially with the proven and tested templates. Smart ad builder is the software that has been designed to make it simpler for you. No matter how magnetic the graphics in your ad are, you need some engaging content so that people would know what your work is all about. Apart from including striking images, smart ad builder adds captivating text in the body of your ad by default. It's absolutely user-friendly, accurate, and efficient, therefore, I recommend you to try it!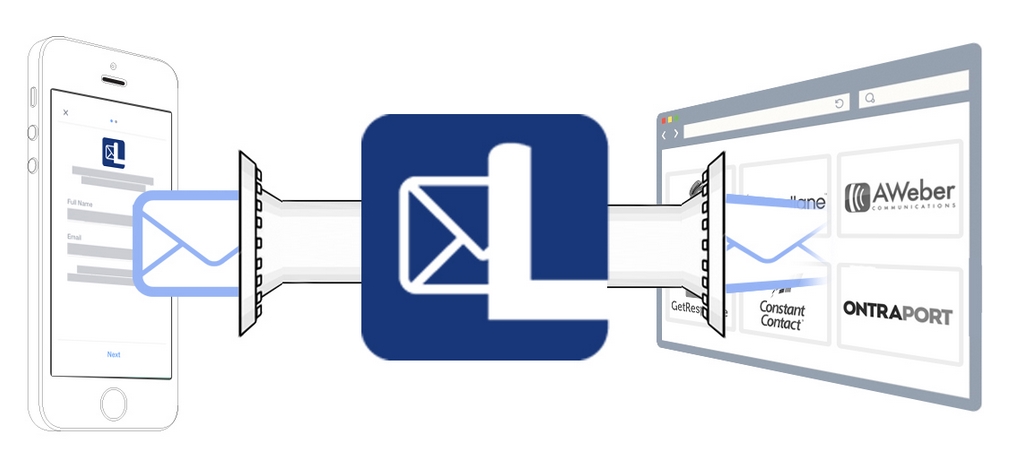 As the name implies, this software has got a lead as it allows you to synchronize your Facebook leads to the email software of your choice. Yeah, you can automatically and instantly interact with the all the registered emails in the software you have chosen and share your ads with them.
Let's imagine the process without leads tunnel! First, you would have to make a list of emails, and then use that list to market your business. Most of the times, people are reluctant in sharing their emails and regard it as a highly personal thing. Therefore, fetching email addresses in this circumstance would have been a great challenge for you. Thanks to leads tunnel that it is pretty simple to do it now!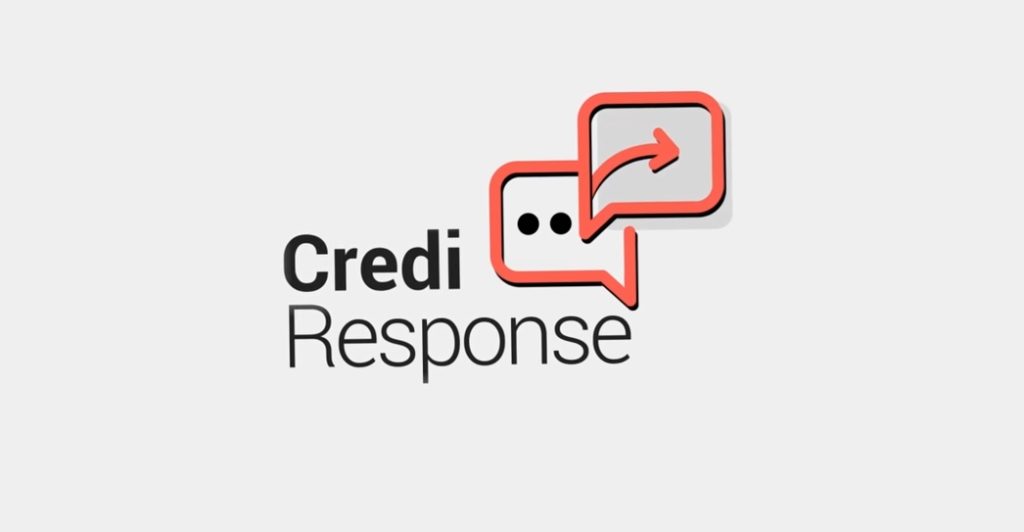 Reach out directly to every single person who engages with your ad and express interest in your product at 100% inbox delivery. Imagine this anytime some comments on your Facebook page post they get a personal message right into their Facebook inbox automatically.
Credi Response is 100% Facebook compliant software that uses a new Facebook technology to monitor your Facebook pages and posts and send a direct message to those who leave a comment on your posts. The message pops right up on the screen with audio alert Facebook notification.
Run Facebook ads with credi response and maximize conversion using this amazing web based software.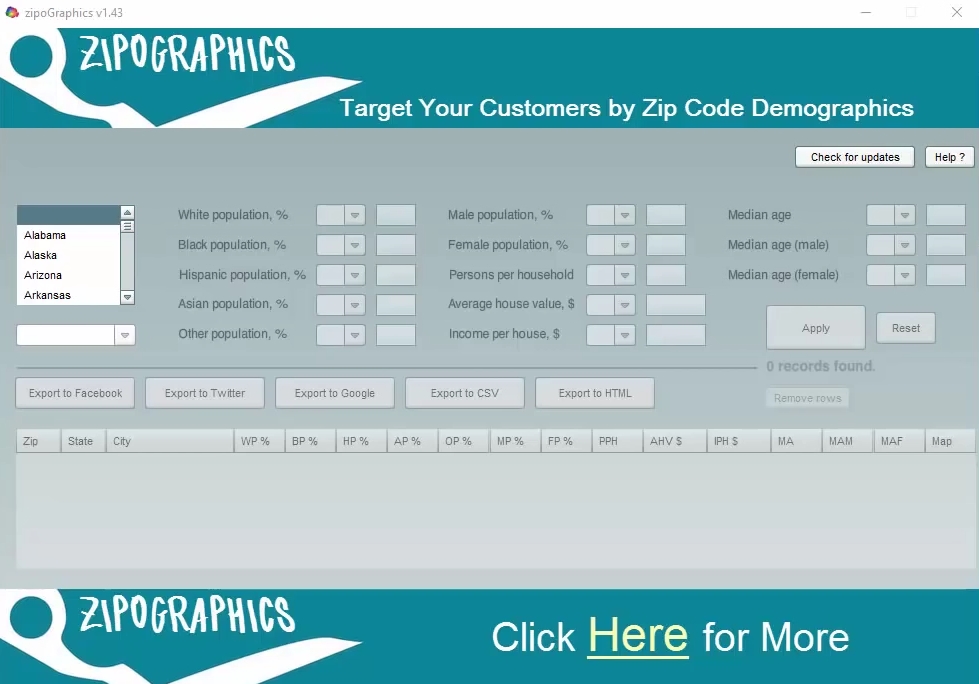 Like Interest explorer, it took ten long years for professionals to design this software. Its stand out feature of is that it perfectly suits both the professionals and the newbies. It has the fastest and efficient algorithms that ensure fast speed and accuracy. It also kinda laser targets the audience for you as you can choose them demographically. It doesn't only allow you to choose a specific country, but you can also select people of a certain city within the selected country. What is more, it allows you to target them on the basis of gender, age, background, income, race, and number of persons in a house.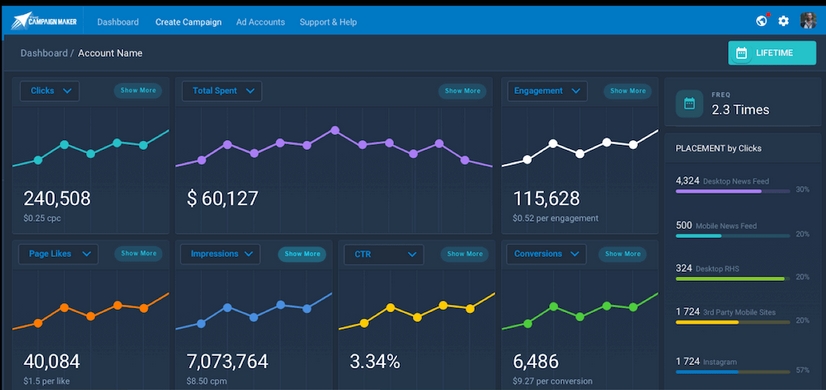 Time is money, as they all say! And, it's pretty much right. Being a Facebook marketer, you lack time even more and always want to speed up the process. Keeping this in mind, the designers of campaign maker have made a simple dashboard of this software. You don't need to go through complicated steps as you can have the entire picture of your campaign within one glance. It's TCM report has been loved by the users as it shows how your money has been utilized. This information is usually hidden by Facebook that campaign maker unveils for you. What is more, you can copy your successful campaign within a few clicks. Nothing could be better than this! You don't have to go through the tedious process of making another campaign. As a result, you save your time and the process speeds up.
In a Nutshell
So, to master your skills at Facebook ad strategies, I advise you learn the above-mentioned tools. Every tool has its own specialty; therefore, you must know your requirements first and then chose the one that fits your needs. There are other tools in the market as well, but these are the best ones I have listed down for you. Did they help you in increasing the number of customers for your business?