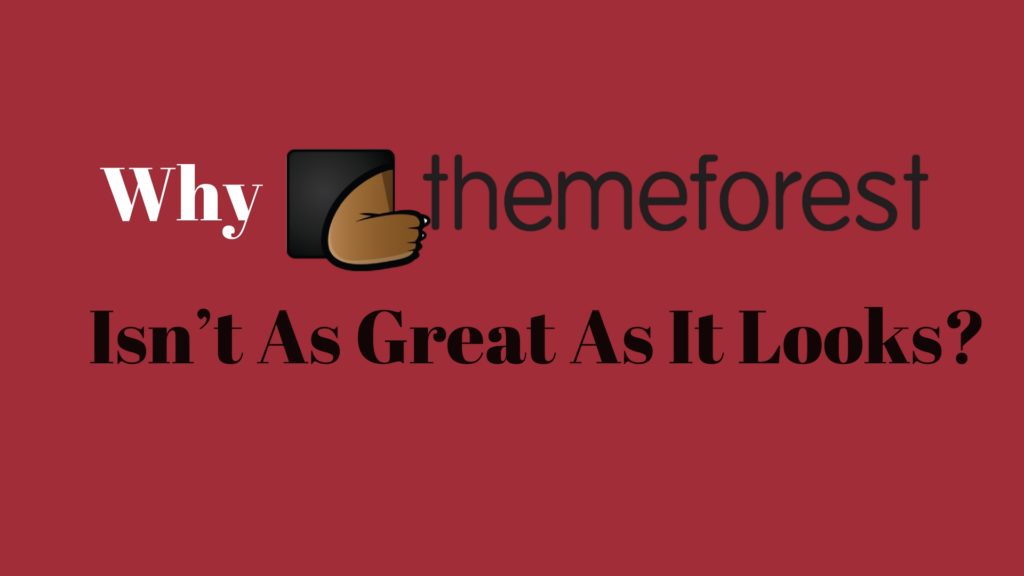 Are you thinking of earning more bucks by selling your WordPress theme on ThemeForest? Well, it's true that several people have done so and they are making a great deal out of it, but there are a few things you need to know. The owner of the template marketplace, Envato is the founder of ThemeForest. If you look at the statistical figures of ThemeForest's selling category, you will find WordPress on top of that. It shows it has been successful so far, but now, people have discovered a few issues that have damaged Envato's reputation in the marketplace.
What is ThemeForest?
Some of you might be unaware of ThemeForest. It is a huge market for website designing. Either it's the off-page SEO or on-page management systems, ThemeForest provides services for both. To the all WordPress users, it offers a wide range of themes starting from general to niche.
What are the Issues with ThemeForest?
What's the issue if it's so great you must think? Well, it isn't as cool as it sounds. Here are a few disadvantages of selling your Word press theme on ThemeForest.
1) Theme-Lock
The major problem that ceased most of the authors from choosing ThemeForest is Theme Lock. Basically, the more features a website holds, the more it earns and gets marketed the most. The authors compete on the basis of number of themes their website have. However, when you built more and more features to your website, ThemeLock start happening. Now, here comes a question that what is ThemeLock? It's like hanging a mobile phone. Well, not exactly hanging but somewhat like that. When a WordPress author adds features to his or her website incessantly, there comes a point when he or she gets unable to change the theme unless he or she gets back to the previous theme codes. This is known as Theme Lock.
2) Low-Quality Theme Codes
Coding is everything when you are working on WordPress, and unfortunately, ThemeForest doesn't provide high-quality market themes that could cope with the latest practices.
One of the common market practices is to separate plugins and theme. Now, the problem with ThemeForest is that it is packed together with several themes or the plugins are included in the themes itself.
The second one is the security issue. There is a caution for you to avoid getting attracted to cheap offers displayed on ThemeForest. According to the report of WP Tavern, the Slider Revolution security problem has affected several sellers on ThemeForest.
Long Term Effects
The aforementioned problems might seem normal technical errors while working on a website. However, when these issues grow, things get out of your hand. Can you imagine working on a ThemeForest theme and after a month or two, you either face security issues or run into troubles while switching your site to another theme? Well, how come these issues get ignored so easily? It's because consumers treat everything from software to themes and plugins as WordPress. So, anything that goes wrong, it's a WordPress problem for them.
What are the ThemeForest Alternatives?
After reading what I just wrote, you must be thinking about some alternatives. Well, it's obvious. Have a look at three recommended alternatives.
Genesis Framework, as the name indicates, is built on child themes. Even though it is easy to work with, you need to learn some codes, especially for filters and actions.
If you want to get rid of coding and just enjoy working, go for Headway. It is an awesome option for beginners.
Elegant Themes is the best option for those who want simple yet graceful themes. It is also a good option for beginners, and Divi is its most popular and easiest theme among all.