Japanese carmaker company Toyota has once again outdone itself by catering for the emotional needs of the general public. It has recently unveiled a mini robot whose purpose is to provide lonely people with companionship. This mini robot can fit into your pocket and has the ability to talk back. Named as Kirobo Mini, this robot can even serve as a substitute for a baby for childless women in Japan.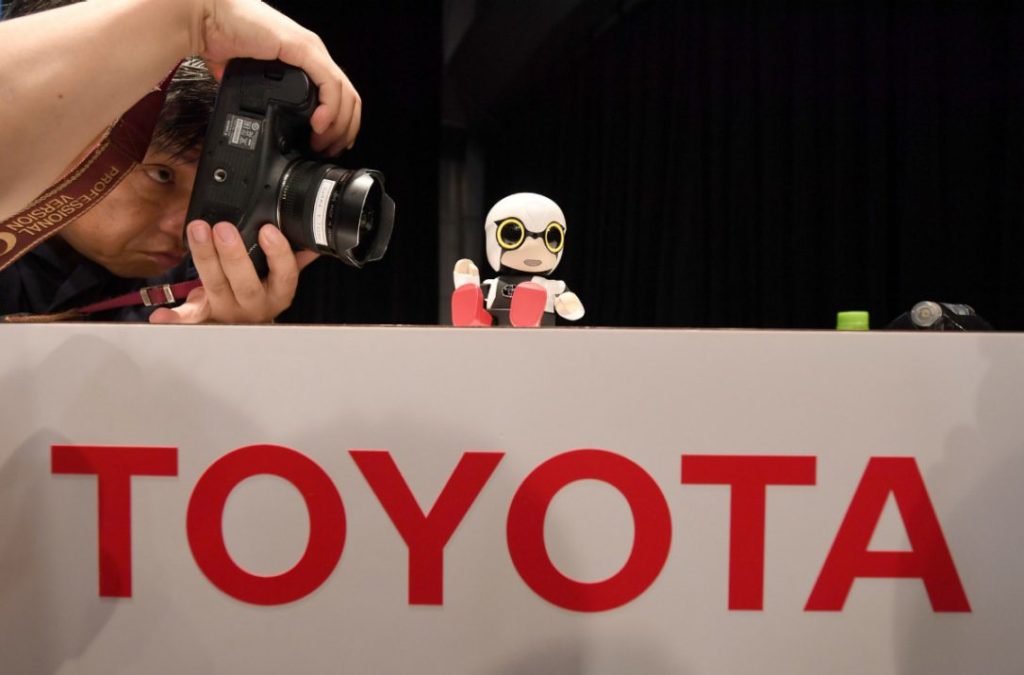 Available in Japan 2017 at a price of $400, this mini robot with a high-pitched voice is merely four inches tall. General Manager of the project, Fuminori Kataoka claims that Kirobo is a great companion for your car or home. According to him, this time Toyota has aimed to build a product that has an emotional value.
The Kirobo Mini is not an ordinary robot, It has Bluetooth, microphone and also has a camera. It can also connect to a smartphone which can be installed through a specific software application. It is equipped with voice recognition which means that when spoken to, it will turn its head towards the voice.
Prior to a nationwide launch, this mini robot is all set to be released in Tokyo. Upon inquiry, it was revealed that currently there are no possibilities of selling this robot outside Japan.
For Japanese, this robot is great news because more and more people today, especially the young singles and elderly are living alone and are in a dire need for somebody or something that they can conveniently communicate with.
Companion robots are not a new concept in Japan. Last year, Softbank Corp, a famous Japanese technology company launched something similar. So far 10,000 of these robots have been sold in Japan.
Companion robots are not only popular in Japan, but also gradually becoming famous in the United States. The Massachusetts Institute of Technology has launched its own swiveling lamp version of a robot recently.