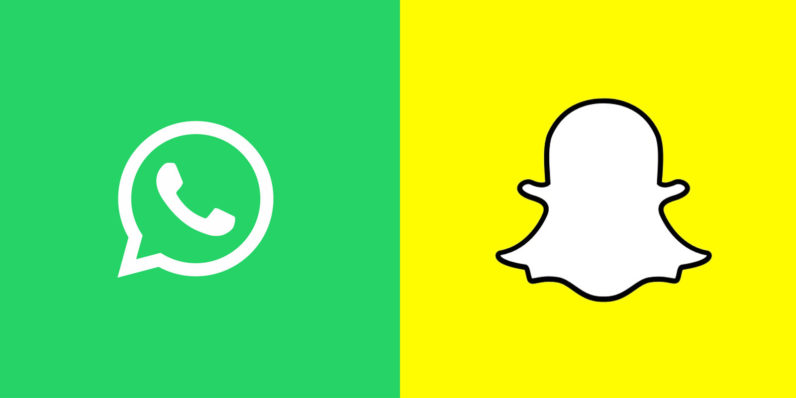 Now it seems that WhatsApp is all set to take over what Snapchat users generally enjoy through this app. WhatsApp has recently added a new update which has adopted all interesting features from Snapchat. The new version of WhatsApp (which is available for download in the app store) includes all the drawing and editing tools which Snapchat has to offer. Different ways of taking pictures is also a new feature added in the app's update.
The drawing tools added into WhatsApp's new update has a remarkable similarity to those of Snapchat. Just like in Snapchat, these drawing tools are simply brought up while taking a picture. Once a picture is taken, small icons will appear on the screen which can be used to write text or draw on the picture.
This is not all that the new update has to offer. In addition to this, pictures can also be decorated with different emojis which is done by clicking a little face.
The extent to which Facebook has copied Snapchat this time is actually quite interesting. The process of taking pictures in WhatsApp's new update is also same as in Snapchat. In order to allow you to take better pictures of yourself in the dark, front flash is available which brightens up the screen. This provides the users with a better way of taking selfies.
Other changes in app's camera update includes an ability to slide the screen up and down for zooming in and out and double tapping that switches the camera between the back and front.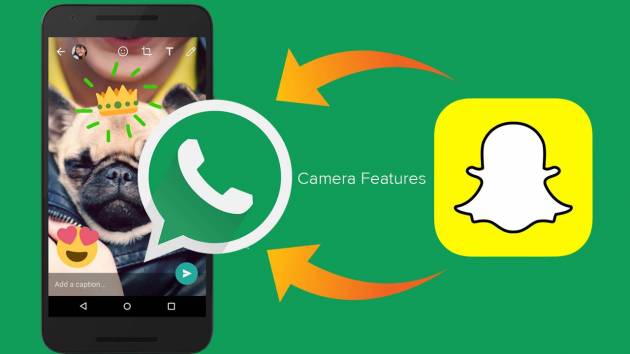 WhatsApp is being repeatedly criticized for copying Snapchat's features in the past. It also never fails to acknowledge openly that a particular feature introduced is in fact inspired by a feature already there in Snapchat – like the concept of stories that was introduced in Instagram. This popularity tactic allows Facebook to bring Snapchat features to the parts of the world where Snapchat has not yet launched itself.
For now, WhatsApp did not choose to acknowledge any inspiration for the updated camera features copied from Snapchat and through its blog has only expressed it as an effort of introducing new ways of sharing photos and videos with family members and friends.