Be it big or small, homegrown or a multi-million corporation – every business in today's day and age, essentially needs the services of social media to reach its target audience.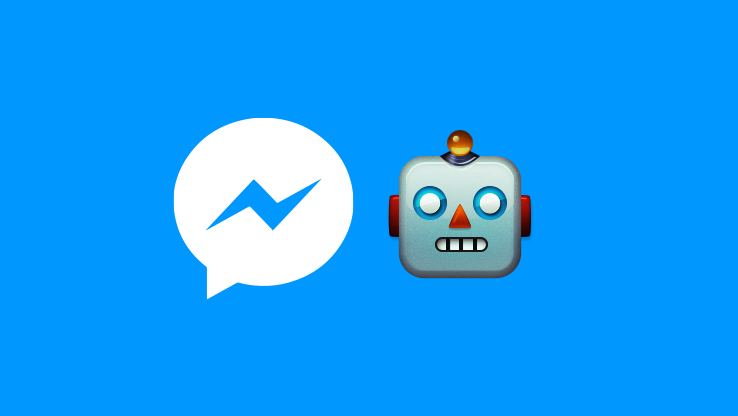 If you've come across social media handles of companies as big and successful as Pepsi and Starbucks, you may have noticed how actively they post and respond to customer queries and such on their Facebook pages. That is because companies around the world have realized that social media is the easiest and the quickest way to reach their customers and market themselves, so much so that almost every company today employs a dedicated social media department!
Social Media Is Today's Business' Must-Have
When the competition is so tough out there, your business cannot afford to miss out on social media, but like me, you probably do not have the resources to employ an entire social media team to assist you with your business' Facebook page.
On your own, you can only reply to a few messages or comments in a day, hardly make any leads and chances are that you're missing on a major chunk of your target audiences and prospects who require an immediate response. I mean as humans we need at least 7- 9 hours of sleep to lead a healthy life but as business owners, we can't possibly let our business sleep while there're customers across time-zones waiting for a response!
But finally, there's a game-changer with which your business can enjoy the bounties of having its very own social media assistant Facebook chatbot- one that works round the clock and never asks for a raise! It's fascinating to think that something like that is a possibility but it very much is, and you cannot afford to miss out on it any longer.
How To Respond Clients On Facebook, Make Hot Leads And Sales On Complete Autopilot
Now that you're aware of the amazing possibility of automatically growing your business 24/7 without keeping your eyes constantly peeled to the screen and sleepless nights, the question is HOW?
Socibot, has been the secret ingredient to many business' growth and success and it's time that you too make the most of it.
So the first and foremost step in your business' journey to success, is to get this nifty, cloud based software tool that actually integrates with Facebook to help you engage your audience better, make additional leads and ultimately sales completely on its own!
Are you wondering how that sounds? Because that's exactly what I thought when I first came across the product's website but I was astonished and turned a believer as soon as I saw it do everything which it says it does!
It's super easy to use and the fact the software is cloud-based means that you don't have to install or download a single thing on your device and can start managing your Facebook page almost immediately and without any hassle.  And frankly, for someone as technically challenged as I am, not having to worry about the nitty gritty of installing complex computer software will really seem like a blessing.
If it's any assurance, you don't have to worry about a thing when it comes to operating the software tool. I mean, that's pretty much what its purpose is- to do everything for you.  And if I can easily and effectively use it, anyone can!
Thousands of people are using it worldwide and you should too!
How Is Facebook Social Media's Holy Grail & Why Do You Need To Respond Immediately
While there are many social media platforms, when it comes to marketing and business development, there's none quite like Facebook. It has the most diverse audience and people from nearly all socio-economic backgrounds tend to use Facebook.
A recent study suggests that an average person will spend about 5 years of his whole life, on social media and majority of the time that people spend on social media, is on Facebook. It has about 2.01 billion monthly active users, so it is safe to say that it is the people's favorite.
So when there are so many people active on Facebook for so much time and from so many different time zones across the globe, they are looking to reach YOUR business.
Where directing target audience to your business' website is a great idea, often time people don't want to navigate away and rather want their questions and queries to be answered then and there when they leave comment on your page or send you a message. If your business takes too long to respond, that's when their attention's diverted to your competitor
So without a doubt, your business should always be digitally available to interact with its target audience and this remarkable software tool does that for you and even more!
Who Is This Facebook Chatbot Software For
Honestly, I'd say it's for every business owner looking for top-notch Facebook marketing and peace of mind, but it works particularly well for:
Affiliate marketing
CPA offers
Lead generation and list-building
Selling your own products
e-commerce
High-ticket offers and etc.
How Does It Work And What More Does It Do For You
Think of it as a very intelligent, little smart Facebook chatbot managing your Facebook account for you! So this chatbot knows all the essentials about your business and whenever a prospect customer leaves a comment or drops a message in your inbox, this robot is there to effectively and instantly respond, but that's not it!
It also:
Automatically builds a list of everyone who ever messages you. Now you also have a hot list
Import your own contacts to the platform in a single click
Add a button to your website that opens up to a Facebook Messenger
Sends out mass messages to your list via Facebook Messenger, so all your target audience is duly notified about all your exiting deals and exclusive news
Increases traffic on your Facebook page
Saves you a lot of time and money which you can better invest elsewhere
Is very user friendly and anyone can use it
Does the work of 3 software: Autoresponder, Retargeting tool & Traffic software.
Is cloud hosted so you never have to worry about downloading, installing or updating- truly a 100% automated software!
Demo
Simple 3- Step Activation
As already established, using this software tool is child's play but even so, let's summarize the entire process into 3 easy steps:
Step 1: Access Software
Simply activate your purchase and log-in to the software-tool platform through any internet browser.
Step 2: Link Facebook
Link your account and add your Facebook Fan pages to the platform, in seconds.
Step 3: Get Started
Everything is set, and now all you have to do is sit back, relax and watch business grow as traffic increases on your page and leads are turned into sales, all 100% automatically!
Now that you know about this amazing 24/7 social media assistant and how much your business needs it, it's your time to give it a shot; say good-bye to your social media troubles and watch your business generate leads, make sales and earn you amazing profits. Try it right now!