Every website owner's goal is to bring more traffic than there already is. We sure as hell you have already tried various means for this purpose. In this article, I am gonna tell you about the List Building WordPress Plugins to increase the growth of your email list. The successful bloggers and internet marketers give positive reviews about email list and find it one of the most effective ways of bringing people back to your site and generate leads or sales. Although there are several list building WordPress Plugins, but we have summed up for you the six best of all.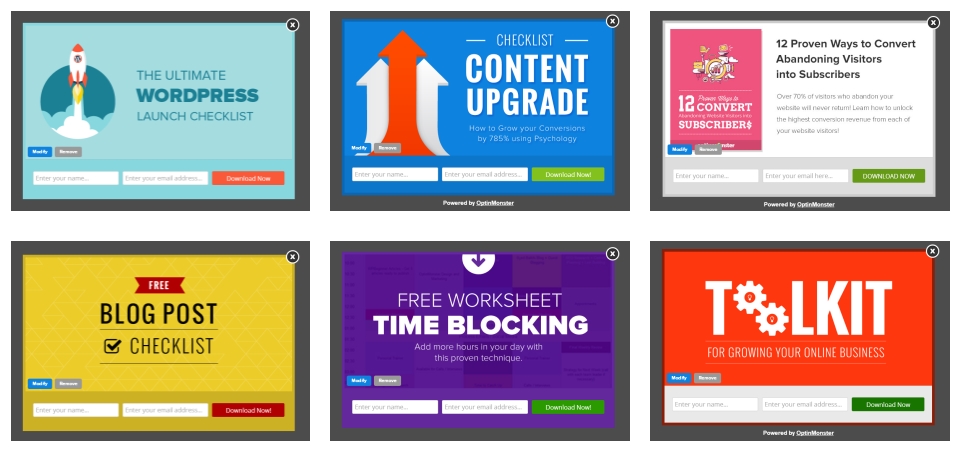 Are you a beginner in the website development world and looking for a simpler yet stylish plugin? Optin Monster should be your choice then. Everything here is at your fingertips; the built-in editor designs your forms in only a few minutes. Also, you will see quick popups that give you an opportunity to convert the left visitors. All you need to do is categorize your customers and use those pop-ups to capture emails.
It doesn't end here! There is an optional two-step A/B testing, the results of which take you to a separate screen to look for email addresses. The price of Optin Monster starts from $49/year.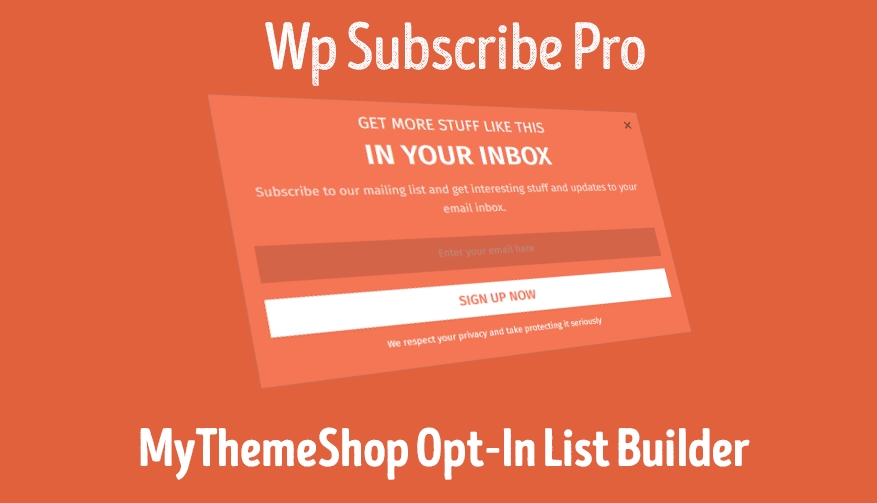 Well, you face a hell of financial constraints when you start a business, and the same is true with starting a WordPress website. The WP Subscribe Pro costs only $29 and offers several features to grow your visitors. What else do you need when you can have a great quality within your limited budget? The eye-catching designs and beautiful colors serve as icing on the cake for attracting visitors. The pop-up subscribe boxes are more preferable, but you can find impressive results with the pop-up animations and triggers as well.
What are the additional features of WP Subscribe Pro that make it unique? Have a look.
The amazing Cookie flushing is a unique feature of WP Subscribe Pro that helps you to wipe off the tracking so you can limit the targeting of customers and stop those you want to avoid.
This simple plugin has an option of customer coding with HTML that is yet another amazing feature to enhance your design. Also, there are shortcodes that take only a few seconds to spread your form through the entire website.
Popup Domination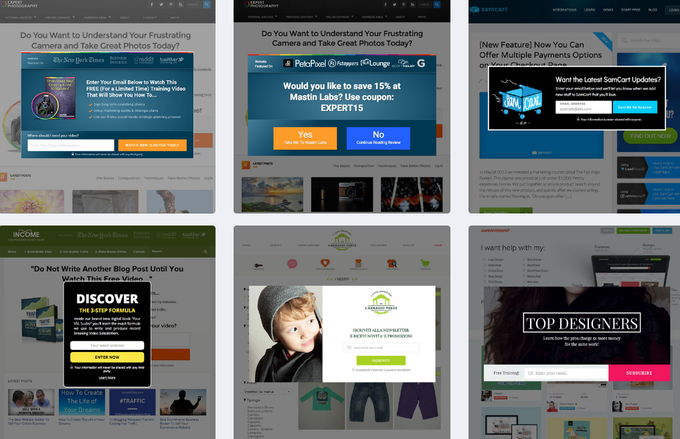 It is also a cheap plugin that offers some nice templates and once you opt it, you will find the support team quite helpful. Even though it isn't much preferable, the force subscribers, page specific pop-ups, and super fast loading are the features that strengthen its position in the market. Since the use of mobile phones is common nowadays, the responsive designs offered by Pop Domination are pretty useful. It also guides its users regarding whether to stay or leave with its entry and exit pop-ups. All the designs are tested and proved and are available to enhance your branding needs.
Thrive Leads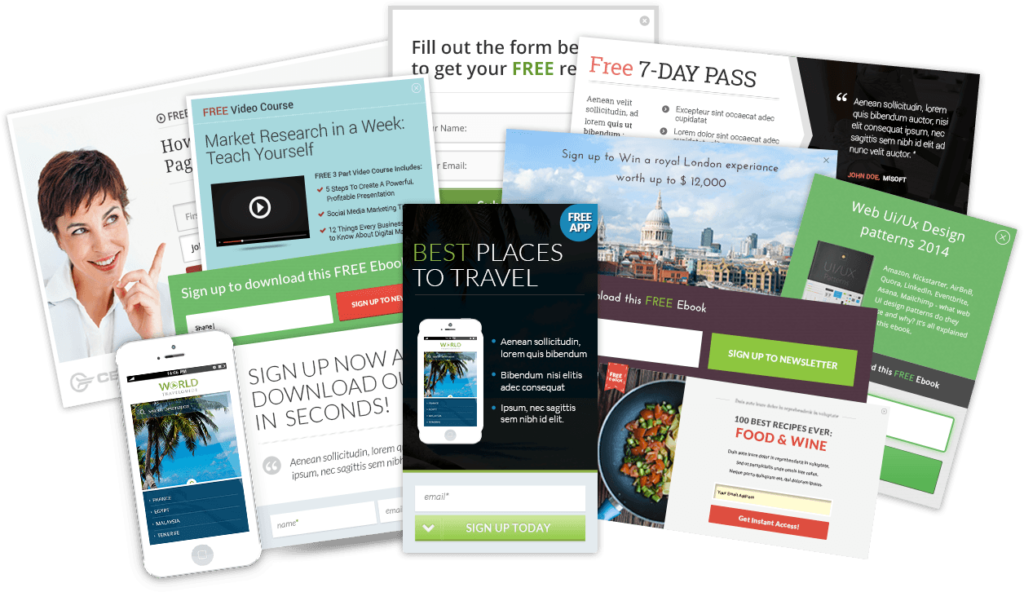 I have read surprising reviews of Thrive Leads. Most of the website builders have found it the best plugin because it is mobile-friendly, makes your site looks great, and have amazing features such as layout options and page builders. Let's have a look at the features Thrive Themes offers
The page builder feature makes website creation ten times easier than the other plugins.
The themes are conversion focused, which means they are designed to sell more.
It enables you to remove/delete several plugins with a bundle of available features.
The A/B tested creation of Optin forms and landing pages within minutes.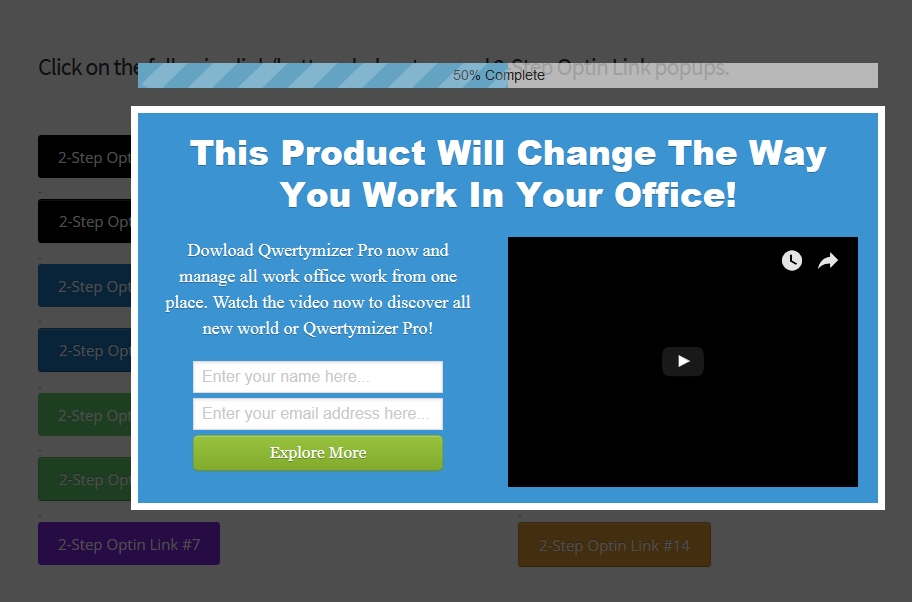 It is so far the best and most effective way to grow your email list. It adds a feature box- a wide opt-in box for emails- to the homepage of your website. It encourages people to sign up to your website, which, in turn, brings more traffic. It has the highest opt-in rates and more emails than any other form on your site.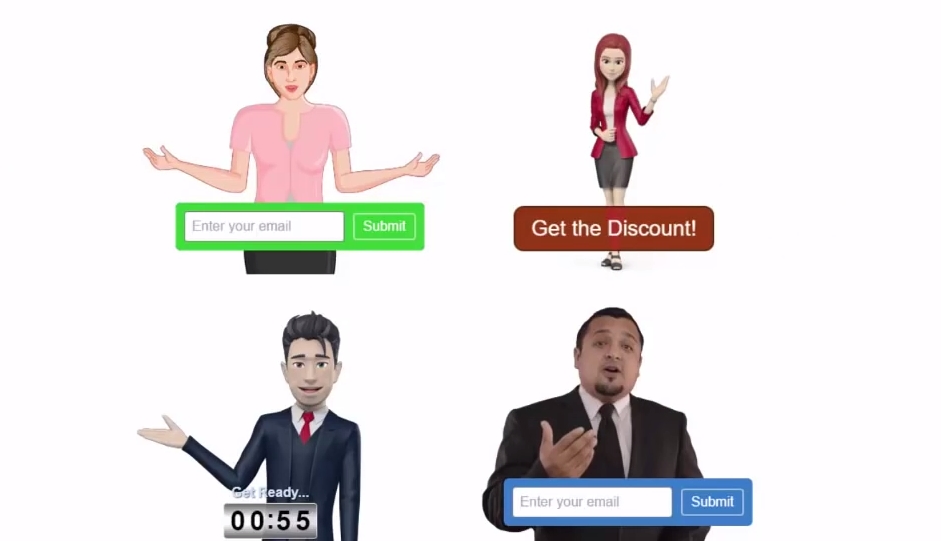 VideoPal, its a cutting edge talking video avatar web-based application for website with human like text to speech voice technology. It interact with site visitors in ways that pop-ups, widgets, opt-in and other web conversion tools simply can't. It allows you to reach out to your visitors and get their attention. Then, it helps them to take a certain desired action like get on your list, click a buy button, generate leads and more.
Choose from a wide selection of male or female avatars (live, 2D and 3D-animated) as well as 47 different voices, accents and over 24 languages. You can even use your own video and/or voice-overs to create your avatars and gives you the power to custom-create an avatar that will connect with your sites' audiences.