We live a life ruled by smartphones and they seem to have transformed the way we interact with the world around us. Until a couple of years ago, hiring a cab meant making several phone calls or perhaps getting out in the sun and waiting for one to drive by. But today, all it takes is a mere touch of a screen on an app and viola- your cab is at your doorstep in a matter of minutes. May it be paying your bills, tracking your menstrual cycle or ordering Chinese food, there's an app for virtually everything! And here's our list of 6 life changing apps that will improve your life in a variety of ways and make you wonder how you ever did without them!
TAB – Bill Splitting Made Easy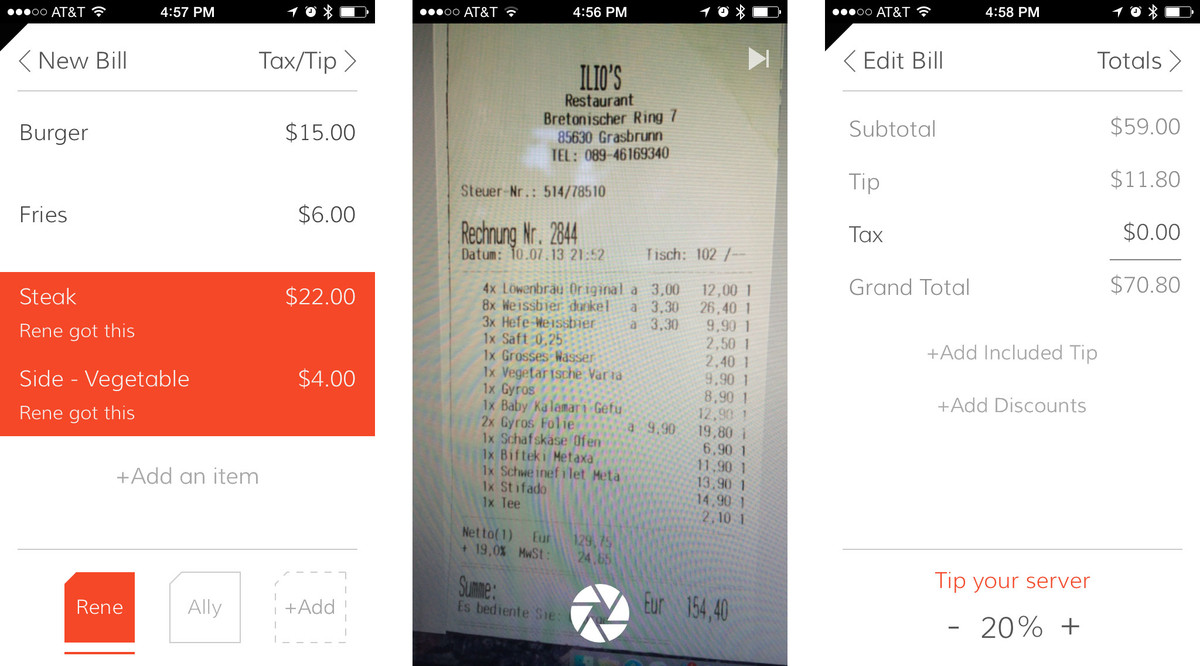 If you're someone who eats out a lot with friends and always ends up paying; solely because you find bill-splitting awkward and complicated, this is just the app for you and your lot! All you do is take a picture of the bill. Tab then analyzes the text and digitally adds each item to the app. So anyone with Tab can then join the bill tap their item(s). Even if multiple people split a communal dish, Tab can take that into account and split the bill accordingly.
(Free on IOS & Android)
Swackett – A Different Kind of Weather App

There are hundreds of Weather apps out there, but Swackett is just a bit more than that! Unlike other run-of-the-mill weather forecast apps, Swackett doesn't only convert complex weather data to easily-understood, visual weather reports designed for people of every age but also provides you with just the fashion fix you need for the day's conditions; from footwear to accessories such as sunglasses or an umbrella- Swackett's got you covered (literally).
(Free on IOS & Android)
Substitutions- Suggested Ingredient Replacements

We all know the sinking feeling of planning a scrumptious meal, only to realize that you are one ingredient short halfway through the cooking process. Instead of running down to the marketplace for a tea-spoon of butter, you can tap Substitutions for a quick suggested replacement for the ingredient. Moreover, the app also makes suggestions for vegetarian, gluten-free, or lower-fat substitutions.
($ 2.99 on IOS)
Clue – The Ultimate Period Tracking App 
The thing with Period tracking apps is that they are either very complicated, overly simplistic or too pink for one's liking. But Clue is a gender-neutral Period/fertility tracking app that is not only well designed but easy to use with a ton of functionality. Other than calculating the fertility window, Clue also allows users to keep tabs on other hormonal changes taking place during their monthly cycle, such as low or high sex drive or PMT related symptoms such as low energy levels or insomnia. The app also lets users record when they had sex — useful data to correlate with your fertility window if you're trying to get pregnant.
(Free on IOS & Android)

Hopper – Cheap Flight Booking at Your Fingertips

Air-fares and the stock market have one thing in common- They are really unpredictable! But with this app, you have one less thing to worry about. Hopper is a price prediction app that not only shows you the best time to fly to a particular destination but also the best time to buy air-tickets for that price. What's even better is that you can click "Watch This Trip" and the app will send you notifications whenever the prices drop. Talk about convenience!
(free on IOS & Android)
AroundMe – A Must-Have Travel Assistant

If you are a travelling enthusiast, and often find yourself in unfamiliar towns, this is the app for you. AroundMe lets you find the nearest banks, coffee shops, cinemas and etc. wherever in the world you are. What's more is that the app is very simple to use and goes a step further to point you in the direction of your desired local amenities.
(Free on IOS & Android)